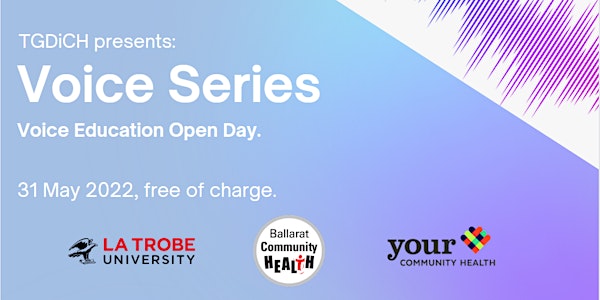 An online webinar that explores trans and gender diverse voice.
La Trobe University, Your Community Health and Ballarat Community Health warmly invites Trans and Gender Diverse Community of Victoria to an online education webinar, exploring voice production, health, techniques, and interventions.
Emma Ball, Voice Clinic Coordinator at La Trobe University will be presenting this session. Emma has extensive experience in working with trans and gender diverse clients.
Both metropolitan and regional adult (18+) clients are welcome to attend. Families, chosen families or other support folks to trans and gender diverse people are also invited.