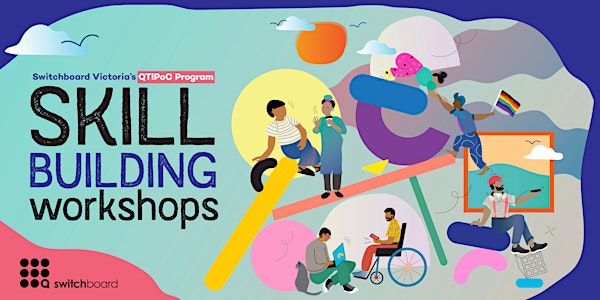 Join Switchbboard's QTIBPoC program for this upcoming gathering for LGBTIQA+ international students. We understand the unique challenges that can be faced as we navigate a new country, so let's chat about it!
Date and time: Wed., 14 September 2022 @ 6:00 pm – 8:00 pm AEST Online
This workshop aims to:
1. Understand our needs as Queer International Students, including queer identities, cultural identities and living in Australia as an international student. In addition, we will also send a following up email with the summary notes of this workshop. If you feel comfortable, we can include your email address in that email. If you don't feel like to have your email included, please message us so we can make your email address invisible.
2. Further understand the cultural contexts in Australia and how they impact on our wellbeing & navigating our lifestyle in Australia, especially in relation to mental health and self-care.
3. Expand and maintain meaningful connections, finding a sense of belongingness and grounding ourselves into our everyday life of studying, working and maintaining healthy relationships etc.
To find out more and/or to register please visit the event page HERE.